The Hunt: In Search Of Australia's Big Cats
The Hunt is probably the biggest project I have worked on. Shot over 3-4 years by director Stu Ross, the post production process has been about 6-7 months. Hundreds of hours of footage, many, many offline versions and a combination of duration's was a super big challenge but what has emerged is something quite amazing.

The film is a hybrid, a new style of 1-hour documentary that has really pushed to retain the beauty and control of a feature but also fits within that (archaic in my view) format of 1-hour television. This was not easy at all and took many revisions, whiteboards, sticky notes to really flesh it out.

The end product is being finished as a 44 minute piece for Discovery, with a 66 minute version (the director would call it the true version) being finished for distribution later in 2020.

A true test of my abilities at every level, happy to have had and completed the challenge. Thanks to all the Robot & Ruby Entertainment guys for taking it on.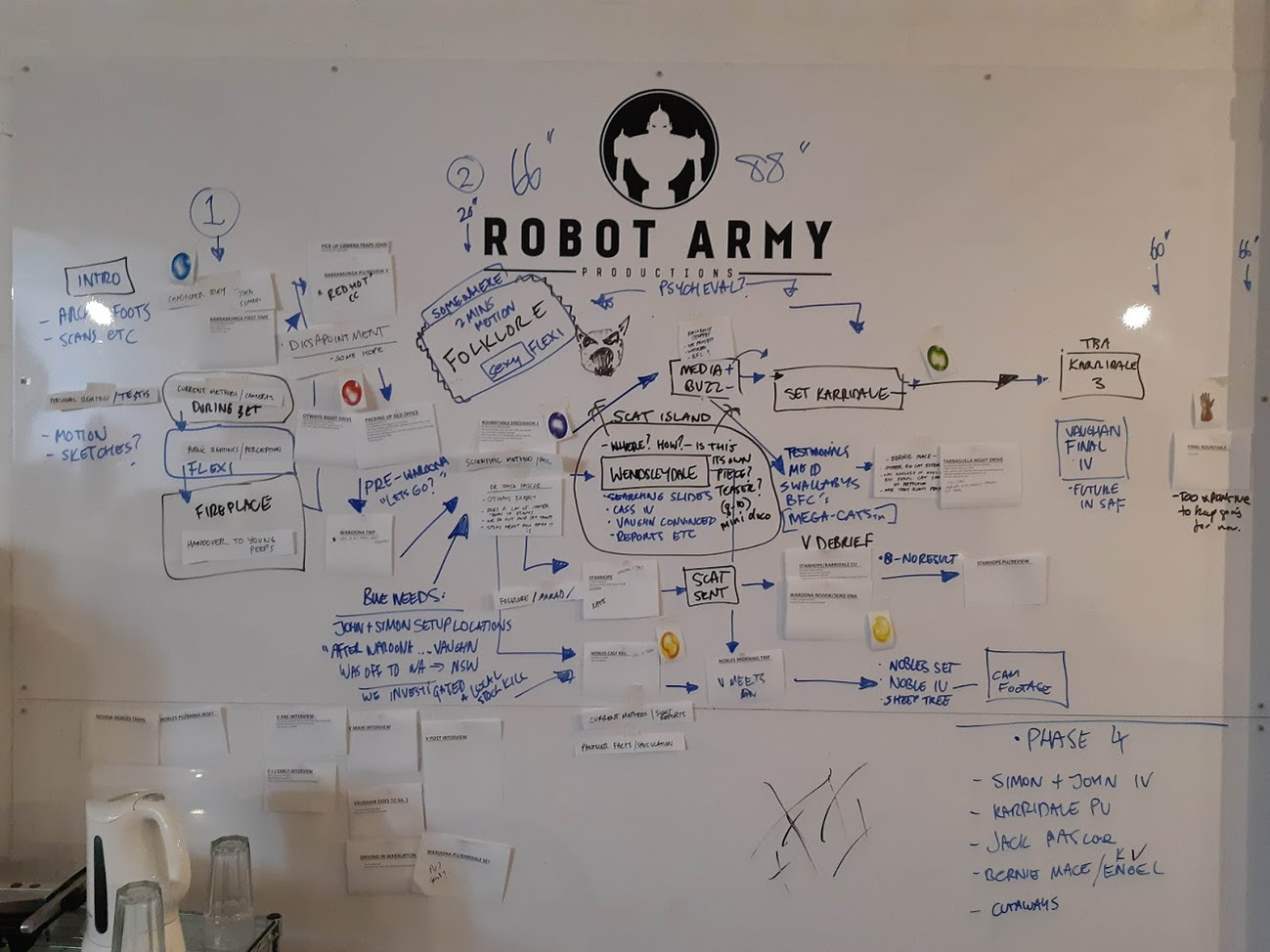 The initial brainstorming and flow of the film, and how it would fit in a 44", 66" or 88" environment.